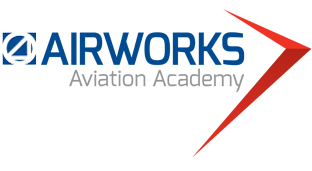 Why Airworks?
The best facilities in the country; world-class aviation technology
Most number of training planes; latest model
Philippines' top and largest flying school; students from over 20 countries
Best-in-class faculty; very experienced/multinational teaching staff
The ONLY SCHOOL in the Philippines with Flight Safety International-trained and FAA Certified faculty members
Cost-competitive tuition fees
Our graduates have been hired by the leading airlines in the country and abroad.
Very focused on safety
Ability to fly in actual Instrument Rating/night
Dynamic management team/Financially solid: Tri Dharma Holdings, Inc., a top 200 company in the Philippines engaged in international consumer goods, electronics and retail
Why Cebu?
Very multi-cultural/international
Good year-round weather
Proximity to dozens of airports available for training
Ability to train in a world-class international airport
Superior scenery around Mactan airport
Best place for study and life balance; abundance of colleges and universities, shopping malls, public and private beaches, superb restaurant recreational choices

PROVEN RECORD!
For more information use the
[contact-form subject='Airworks Inquiry'][contact-field label='Name' type='name' required='1'/][contact-field label='Email' type='email' required='1'/][contact-field label='Phone' type='text'/][contact-field label='Inquiry' type='textarea' required='1'/][/contact-form]
Comments through Facebook