I know I hate people saying they prefer jets because it's "more modern and safe", but this time I must admit publicly my concern in travelling on props. It's not the noise, it's not the slow flight, yes it has something to do with the propellers, especially if you're sitting next to it and the blades decide to detach from hub and fly towards you.
As we all know, Air Canada Express (Jazz) flight QK-8481 operated by Bombardier Dash-8-Q400 registration C-GGBF scheduled to fly from Calgary to Grand Prairie on Friday 7 November and suffered a tire burst on take off. Due to the strong crosswinds at Calgary the crew decided to divert to Edmonton. Upon completion of the landing roll, the right hand gear collapsed leaving the aircraft resting on the ground on the left main gear, nose gear and right wing tip. The right hand propeller contacted the ground whilst spinning causing total blade separation with at least one impacting the fuselage.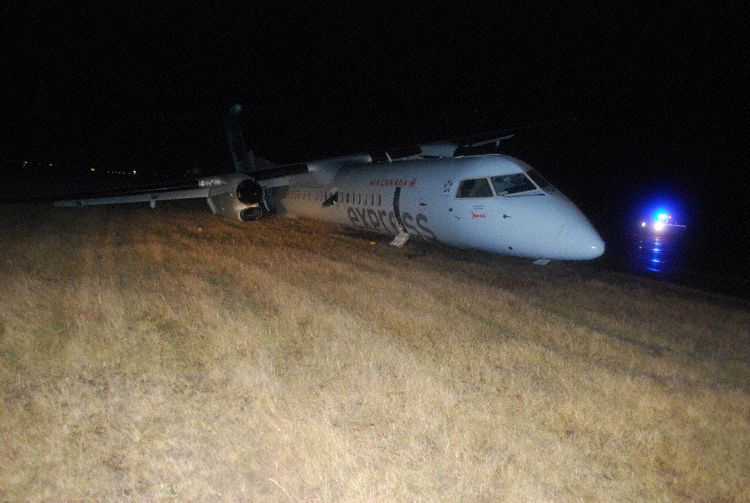 The question everyone would ask is whether or not the propeller blade penetrated the aircraft fuselage or not. One media reported that the woman sitting on row 7 narrowly missed the propeller by inches, and that the whole inside wall around her blew in and got stuck to her and she was severely bruised as a result. 2 other passengers received the same but less severe blows.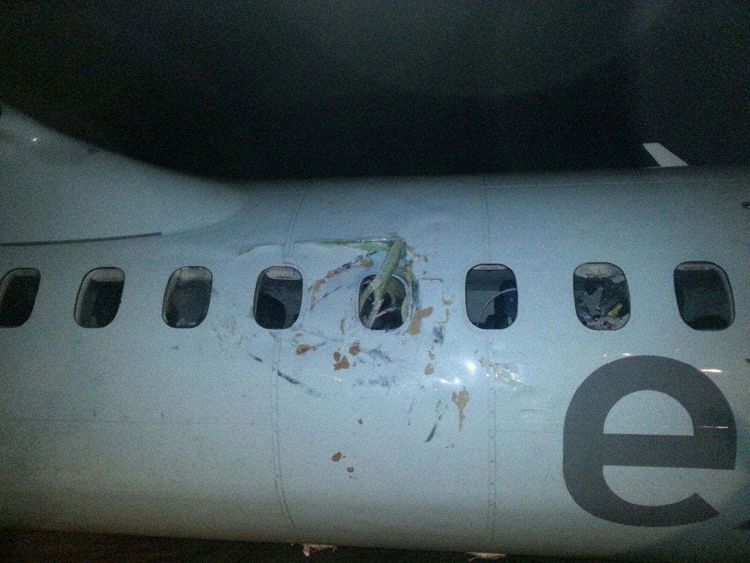 Now I would definitely avoid row 7 on the Dash-8-Q400, and maybe avoid sitting on row 7 on the 7th day of every month.
Yes, 7-11 gives an unlucky Seven on an Eight and Four (hundred)… (just sayin')…
Oh, can anyone tell me the propeller's seat row in every Dash-8 operator?
Postscript:
It seems that whenever there's a right main landing gear up landing or collapse, the propeller will hit the fuselage. Here's from a previous case: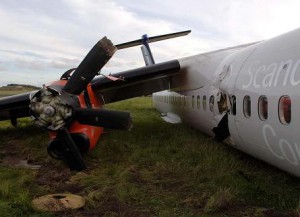 Comments through Facebook