Egyptair has confirmed that one of it's aircraft has gone missing. Flight MS804 from Paris Charles de Gaulle airport to Cairo disappeared roughly 10 nautical miles after entering Egyptian airspace this morning at around 0230 local time. The flight was operated by an Airbus A320 registered SU-GCC msn 2088 that made it's first flight 25 July 2003 and delivered to Egyptair 3 November 2003. The aircraft was carrying 58 passengers and 10 crew members. The flight was due to land 3 hours ago (at the time of writing). Egyptair has made several official statements regarding this tragedy and search efforts are underway.
EGYPTAIR A320 was at a height of 37.000ft, and disappeared after entering the Egyptian airspace with 10 miles.

— EGYPTAIR (@EGYPTAIR) May 19, 2016
EGYPTAIR has contacted the concerned authorities and bodies and inspection is underway through the rescue teams.

— EGYPTAIR (@EGYPTAIR) May 19, 2016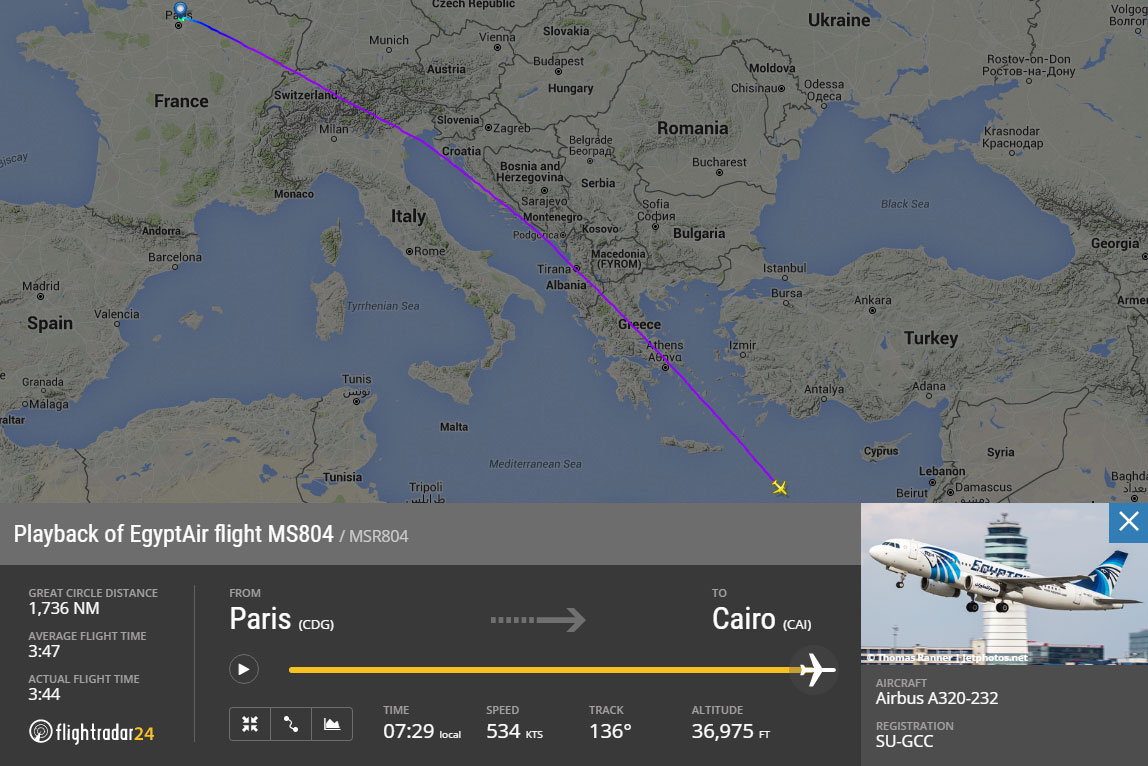 Flight playback on FlightRadar24 ADS-B tracking site and showing the last recorded position.