After being hit with turbulence on 7 May when it's A330-200 registered B-LNE operating HX6704 from Denpasar, Bali to Hong Kong which forced it to return to Bali, Hong Kong Airlines may have an administrative issue it has to sort through with Indonesian Transportation Ministry's Directorate of Air Transport.
On 9 May, the Director General of Air Transport via the Director of Air Transport issued an letter instructing the "Temporary Suspension of Hong Kong Airlines Charter Flight for Hong Kong – Denpasar vv (HX6705/6704)."
In the letter, it alleges that Hong Kong Airlines violated the charter flight route permit for selling "tickets for Denpasar – Hong Kong." Under Indonesian law, foreign charters can only bring inbound passengers and take those passengers back out, and they cannot pick up charter passengers originating the trip in Indonesia. Due to the allegation Hong Kong Airlines has been ordered suspend it's charter flights between Hong Kong and Denpasar with immediate effect, pending the outcome an investigation. The letter also ask for the airport operator, air traffic control, and airport authority to execute and supervise the order's execution.
When I saw the letter yesterday evening (9 May), I quickly checked whether or not the flight had been suspended or not. Surely, a Skytrax 4-star carrier don't make mistakes as silly as this. Somehow I kept thinking that this could have been a misunderstanding. In the letter the violation was that the airline was "selling flight tickets in Indonesia for Denpasar – Hong Kong," but it was not specified whether the ticket sales (ie: not as part and parcel with an Inclusive Tour package, etc) was for HX6705 and HX6704 because the airline also has 2 other sets of flights on the same route, HX707/706 and HX709/708. The difference is that while HX6705/6704 are charter flights, the others were scheduled flights, which airlines are, of course, allowed to sell tickets on/for.
So, did Hong Kong Airlines really committed a violation? Last night I tried to book a flight between the two airports on the airline. I tried both HKG-DPS-HKG and HKG-DPS-HKG, as ticket only, or as a package with accomodation (which is usually the minimum requirement for Inclusive Tour, hence Charter), both using the airline's website and the HKAholidays website. In each attempt, I was never offered the option to choose HX6705 or HX6704, which were the flights in question. For DPS-HKG-DPS, I even tried to book them for that evening's flight, all I was offered was HX708 which was still open at the time. The same thing happened for attempts to book for next week, no HX6705/6704.
Whilst what I did is not evidence to prove whether or not the allegations against the airline as true or false, the airline could have blocked new reservations for HX6705 and HX6704 after receiving the letter. However, if they did receive the letter, then why is HX7605/7604 still flying if the charter flight permit is suspended. When I wrote the Indonesian article, the flight had already entered Indonesian airspace! Did the government decided to ignore the letter? Or decided to not apply the suspension last night? Or was the instruction suddenly or quietly revoked? Well, whatever the answer maybe, it's already in our airspace.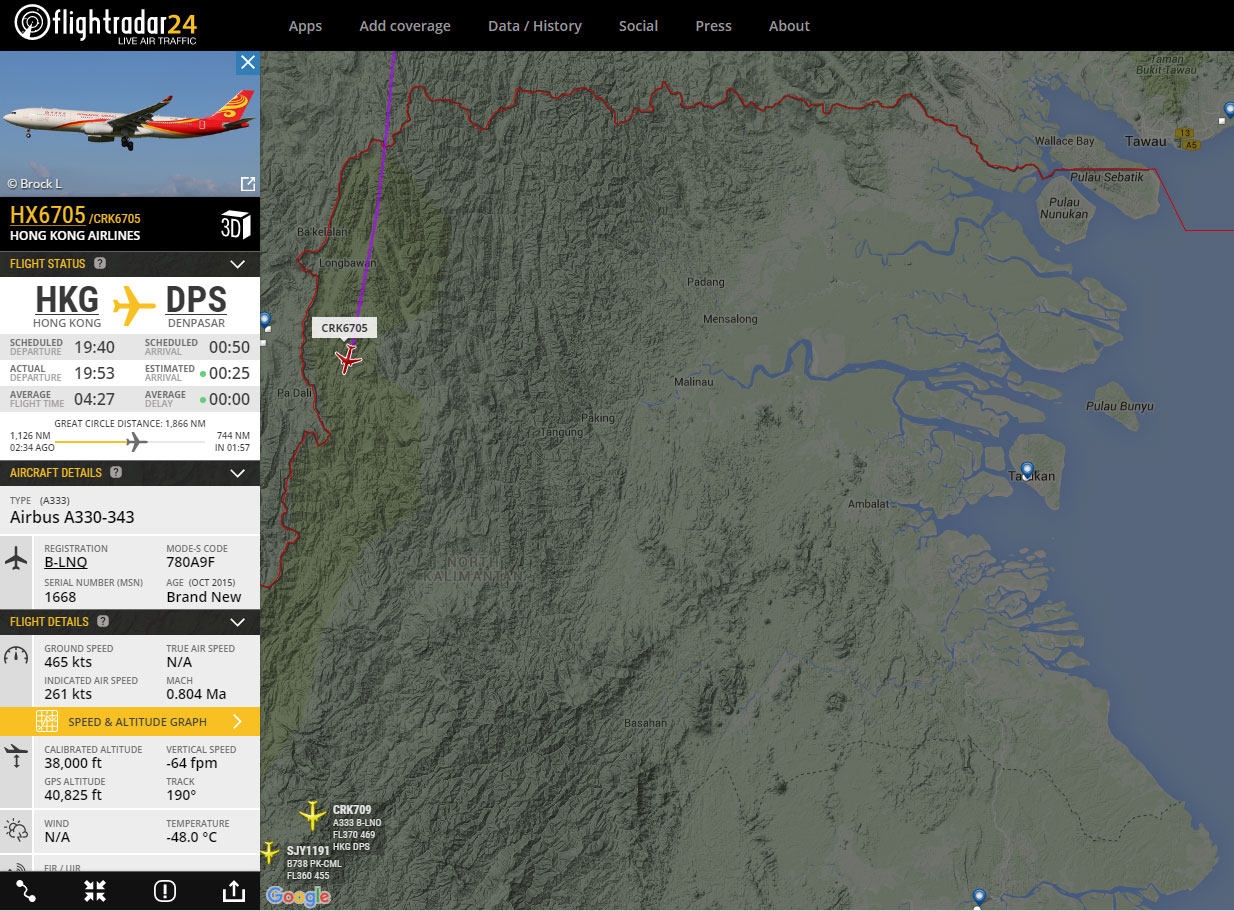 I remain worried that the letter is a result of a misunderstanding, which if it was, the letter would reflect badly on Indonesia's aviation regulator as it would imply lack of understanding of the rules and definitions within the rules they are supposed to enforce. However, the same worry also apply to Hong Kong Airlines in that if the allegations are proven true (selling non-IT tickets on HX6705/6704), the  it needs to be investigated whether the violation was done due to differences in understanding of definitions and rules, a simple mistake, or whether it was an intentional mistake. The latter, would surely have consequences to their future activities in Indonesia. Unfortunately, the answer to these questions will not come quickly.
Now before anyone screams, "if they were told to suspend, why are they still flying tonight?" Well, it could be that HX6705/6704 for last night was allowed because there was not enough time to arrange for the passengers to be put on other flights, and that the flights are suspended and cancelled for the time being from tonight onwards. We'll have to wait and see!
Update: Hong Kong Airlines have suspended HX6704 and HX6705 commencing 10 May.
The letter issued by the Directorate General of Air Transportation via the Director of Air Transportation: