Last night, amidst rain storms that covered Jakarta, a Nusantara Air Charter Learjet 31 registered PK-JKI slid off the runway at Halim Perdanakusuma International Airpot (HLP/WIHH) in Jakarta at 1946 local time (1246Z). As a result, the airport was closed for almost 3 hours, causing disruptions to scheduled flights. Inbound flights that were immediately affected were:
QG812 SUBHLP PK-GQM dvt CGK
ID7108 PDGHLP PK-LBW dvt CGK
ID7538 JOGHLP PK-LBZ dvt CGK
ID7516 SUBHLP PK-LUF dvt CGK
Some passengers were bused to Soekarno-Hatta International Airport (CGK/WIII) in order to catch flights from there while waiting for the runway to reopen.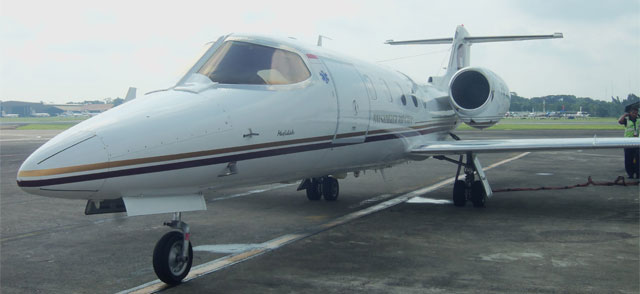 PK-JKI was operating a medical evacuation flight from Yogyakarta Adi Sucipto Airport (JOG/WAHH), and arrived in Jakarta area about 1 hour after rainstorms occurred. Various flights operated into Halim Airport on the ILS runway 24. The Learjet 31 slid off the right-hand side of the runway and rested on the grass between taxiways Bravo and Charlie. The weather conditions at the time was 1000m visibility with winds at 8-13 knots (direction not reported).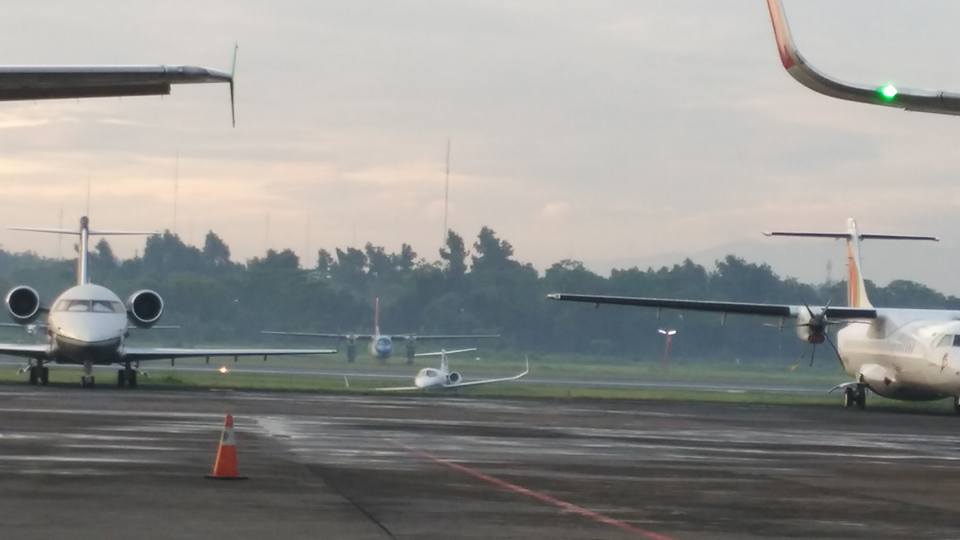 According to early reports, the aircraft contacted Halim at 1233Z, and commenced approach for ILS24 at 1244Z following a Batik Air 737 a few minutes ahead of it, and the weather information were relayed to the crew. At 1246Z the aircraft slid and the crew made a radio transmission just prior to skidding (likely inadvertently). The crash alert was immediately activated and fire and rescue as well as ambulances were immediately on scene. 7 persons were on board and were evacuated safely.
One of the NOTAMs issued last night regarding the accident:
A2905/16 NOTAMN
Q) WIIF/QMRLC/IV/NBO/A/000/999/0616S10653E005
A) WIHH B) 1609251310 C) 1609251355
E) RWY 06/24 CLSD DUE TO BLOCK ACFT
CREATED: 25 Sep 2016 13:10:00
SOURCE: WRRRYNYX
This was later extended to 1545UTC in a follow up NOTAM.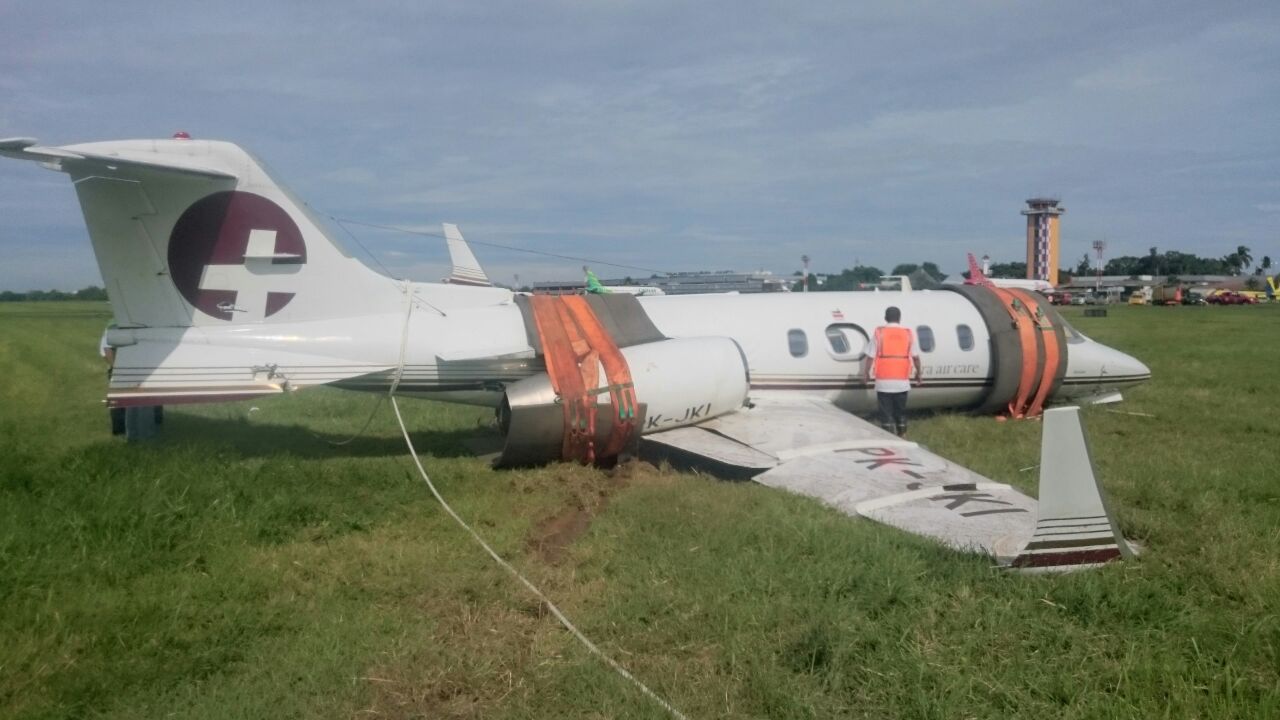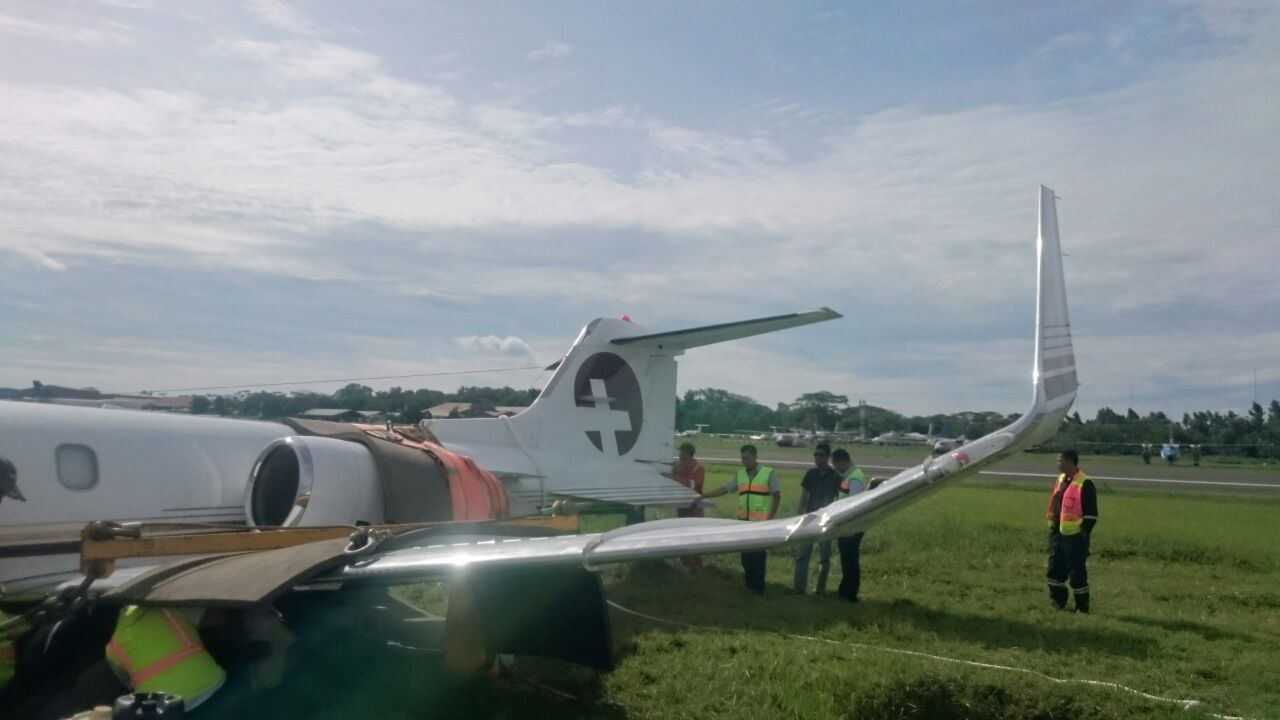 The aircraft was severely damaged with the right main landing gear absent from its position. The right-hand engine is also dislodged from its normal position. The most baffling is the damage to the left wing. How the aircraft bent the left wing and losing its right main landing gear, is something for the investigators to find out.