Mount Rinjani at Lombok island erupted today and volcanic ash plumes were observed to have reached high altitudes. Initial reports suggested that the ash plume could reach 32000 feet and that it would spread south to southwest from the volcano.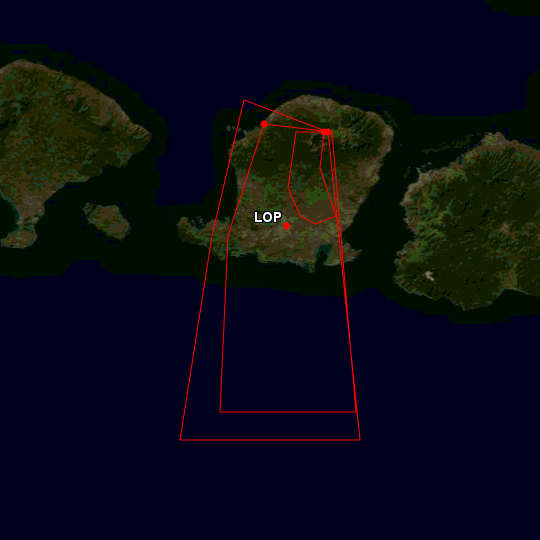 The Volcanic Ash Advisory Center in Darwin ash issued several ashtams on this volcano today. The current one at the time of this article's publication is:
DTG: 20160801/0600Z
VAAC: DARWIN
VOLCANO: RINJANI 264030
PSN: S0825 E11628
AREA: INDONESIA
SUMMIT ELEV: 3726M
ADVISORY NR: 2016/4
INFO SOURCE: HIMAWARI-8
AVIATION COLOUR CODE: RED
ERUPTION DETAILS: ERUPTION TO FL320 HAS CEASED. REMNANT VA
TO FL200 MOV S.
OBS VA DTG: 01/0600Z
OBS VA CLD: SFC/FL200 S0823 E11627 – S0823 E11615 – S0831
E11612 – S0852 E11621 – S0848 E11632 – S0832 E11624 MOV S
10KT
FCST VA CLD +6 HR: 01/1200Z SFC/FL200 S0828 E11611 – S0851
E11614 – S0915 E11628 – S0904 E11648 – S0829 E11626
FCST VA CLD +12 HR: 01/1800Z NOT AVBL
FCST VA CLD +18 HR: 02/0000Z NOT AVBL
RMK: LATEST SATELLITE IMAGERY SHOWS THE ERUPTION HAS CEASED.
REMNANT VA TO FL200 EXT UP TO 30NM TO S IS MOVING TO THE
SOUTH AND DISSIPATING. HIGH CONFIDENCE IN OBS POLYGON.
HEIGHT AND FCST BASED ON OBS VA MOVEMENT TO S AND ACCESS-R
MODEL GUIDANCE.
NXT ADVISORY: NO LATER THAN 20160801/0900Z
Eruptions have ceased and the ash dispersal projections has been revised as mentioned above. Volcanic ash is predicted to reach Lombok International Airport (LOP/WADL) by no late than 8pm local time (1200UTC), between the surface and 10,000 feet.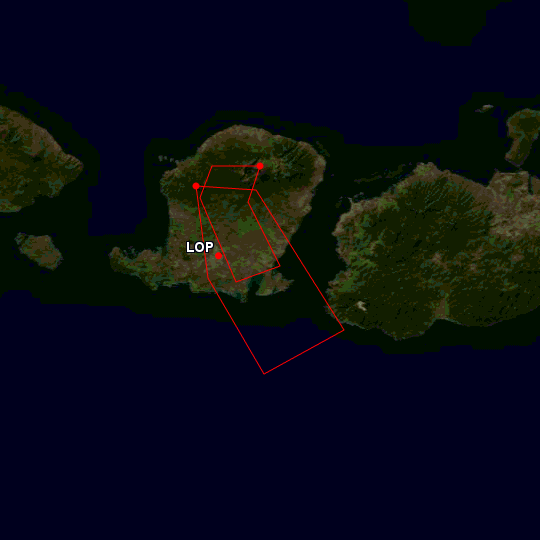 The earlier projections caused some worries at some airlines, notably Indonesia Air Asia and Virgin Australia who rerouted flights to bypass the ash dispersal projections. One Virgin Australia flight from Brisbane to Bali reportedly landed in Darwin, possibly to take up extra fuel to allow for the rerouting.
A meeting is now taking place for aviation stake holders (notably AirNav and the Meteorology office, BMKG), to consider whether or not to close Lombok Praya Airport and if so, when.
For continuous updates on the situation please monitor the Volcanic Ash Advisory Center in Darwin at:
http://www.bom.gov.au/info/vaac/advisories.shtml